John James McOrmond
1862-1941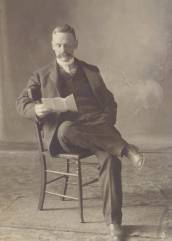 John James McOrmond was born August 1862, in Ireland, to John S. McOrmond and Sophia Beyers. He is in record as being antecedent of the Canadian McOrmond Clans. John immigrated to the USA in 1884 at the age of 22, in all likelihood directly from Ireland although he may have passed through Canada. During his early lifetime, he was an operator, station agent, and relief telegrapher for the railway and lived in several western USA states, including Utah, Colorado, Wisconsin, etc., over a period of about 20 years. While in Wisconsin, it is known he lived close to his brother, Samuel Thomas, in Ashland.
Ashland, Wisconsin Directory Transcript, 1888-93
| | | | | | | | |
| --- | --- | --- | --- | --- | --- | --- | --- |
| Name | Business Name | Occupation | Location 1 | Location 2 | City | State | Year |
| John McOrmand | M L S & W railway | operator and station agent | Oredock Junction | 2220 E Fifth | Ashland | WI | 1888, 1889 |
Special thanks to Ray, in Ireland and the folks in Canada for much of the info below.
Sometime around 1886, John married Lucinda Jane Aitken. She was born around 1866 in Sligo, Ireland, and died just prior to 21 February 1897, in Colorado. Information is based on known birth and baptismal records of Roy and Victor. It is most likely Lucinda died in Colorado, as a complication from Roy's birth a few months previous. Lucinda's middle name, date of death and burial info extracted from Roy's (son's) Baptismal Record.

The image on the left is that of Lucinda, John and John Thomas (1st son), taken sometime shortly before her death.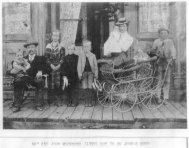 Colorado...
After Lucinda's death, John married May Aitken (sometime before 1898), I'm told, in Ireland. May was born 01 July 1877 in Templehouse, Sligo, Ireland, and died 24 September 1963 in Mattawa, Ontario. The US 1900 Census, records the place of birth of May and her parents as Ireland, probably Sligo based on some family photos. She immigrated to Colorado in 1896, probably directly from Ireland. One source tells us their marriage might have been pre-arranged, as it is possible John went back to Ireland to marry her. Other sources mention May as having traveled with John and Lucinda, all along. Where they married is not yet known. However, given the date of Victor's birth (May's first son, November 1898), and Lucinda's death (February 1897), the date would likely have been at some point between.
| | |
| --- | --- |
| | In 1900, the USA census records John was renting a house with May, in Kokomo, Summit County, Colorado. (It also records his birth date in 1862 which is considered to be more accurate that his tombstone inscription stating year as 1858). There are other birth locales (esp., the children) that conflict with fact - however, it does give a record of where the family was... |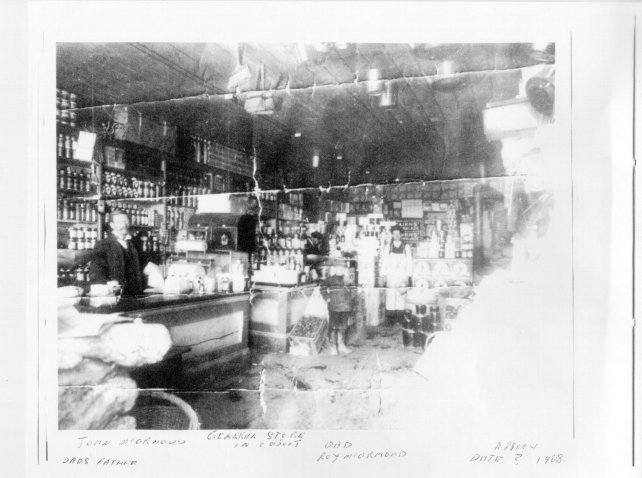 In the early part of 1900's, John brought his family to Canada from Colorado, USA and ran a store in Montreal on Sherbrooke St.
A few years later, he bought the farm in Mattawa (still owned by McOrmond Clan) sometime around 1903. Called Springhill Farms, originally the farm was settled by George Taggart who received the land himself, from the crown on 2 February 1881. John bought the land from Maurie Bangs. Records show the farm was fully owned (with no mortgage) by John in 1930.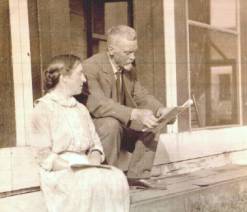 John loved to read.
The images saved through the years are great examples of that.
I'm told that it was during the years on the farm, he handled most of the business end, while May delegated much of the labor.
John died 1941 in Mattawa Ontario - known dates conflict with that on stone.

May lived on many years, after John. She died 24 September 1963 in Mattawa, Ontario. They are both buried in Pinehill Union Cemetery - Mattawa, Ontario - in the McOrmond Family Plot.
The Children of John James McOrmond and Lucinda Aitken begin here
The Children of John James McOrmond and May Aitken begin here